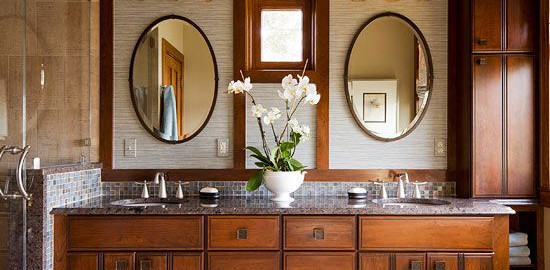 When preparing for a remodeling project, whether it's your first or you're focusing on an entirely different area of your home, questions are bound to arise. With all the excitement around getting started, most questions tend to revolve around things like: "How long will it take" and "What will the costs be". These are important to ask but here are some FAQ's you NEED to ask.
1) Is the remodeler licensed and insured?
You deserve peace of mind in knowing that the remodeler you choose will not only provide you with a beautiful finished product but also that your home and it's contents will be safe during the process.
2) May I have a list of references from your previous customers?
It is important to have the right expectations of what you'll encounter during your time working with this company and it's crew members. Speaking with previous cliental should give you a good perspective. It's also recommended that you check with the Better Business Bureau and any other customer service companies like Angie's List.
3) What are the company's/foreman's credentials?
Feel free to ask the for the credentials of the foreman and crew who will be performing the work in your home. What types of certifications and training do they have? Are any members of any trade associations?
4) Will your company handle all aspects of my project?
If not, will the company coordinate all the subcontractors? Most remodeling companies have crews of their own that complete a large part of the work. However, there will inevitably be portions that need to be handed off to a specific entity (i.e., electrical, plumbing, etc) Speak with the remodeler to determine what will be necessary and how it will be handled.
Remodeling at any level is no small undertaking and can be stressful even for the very well-prepared. You need to feel comfortable with and confident in those who will be in your home. Having a good working relationship with a trusted remodeler will alleviate a lot of the stress and allow you to focus on the fun aspects of updating your home.
http://mmiremodeling.com/wp-content/uploads/2014/07/a0dfbc7f15a90b72fa2c8ee2bc6675f2.jpg
550
550
dziedziula
http://mmiremodeling.com/wp-content/uploads/2014/07/mmi-large-logo-1.jpg
dziedziula
2015-02-05 02:22:14
2015-02-05 02:22:14
Remodeling FAQ's That You NEED to Ask